Are you getting ready for that fishing trip and you really want it to be a good experience? Most definitely if you plan to head into the water and do some fishing, you will have to pack all the fishing rods reels and gear to get ready.
It is advisable to take some time and be prepared for the fishing trip, it usually pays off when you will make that first cast and the fish begin biting. It is advisable to organize your fishing gear.
This comprises of what you will wear, your fishing equipment and other basic items that you may need e.g. Fishing license or a first aid kit. When you pack your fishing rods, reels and lines, you should ensure that they match the kind of fishing that you will be doing. Carry a backup fishing rod just in case anything happens to your primary rod. Same applies to your reels.
However the backups can be cheaper but still should work well. Make sure that your line is free from tangles and that the reels are well cleaned. It is a good practice to carry several spools of line with you as you may never know the kind of snags you will encounter and I'm sure that you don't want to spoil your fun time. You may also want a series of swivels, sinkers, corks and hooks to go along with the rest of your reliable camping and fishing supplies.
Fishing Checklist- Fishing For Fun
Fishing License
First-aid Kit box
Fishing Rods, Reels and Lines (along with a backup set if possible)
Fishing Net
Life Jacket & Float tubes
Fish Finder
An extra pair of Cloths & Towel
Hats, Sunglasses, Gloves & Shoes
Carry Coolers, Water Bottles
Carry coolers and bait buckets if you will be using live bait. You may also need a fishing net to scoop the fish, knives to clean the fish immediately, a tape measure if you want to document whatever you have fished, long nose pliers as you may need to remove fish hooks from their mouths. Your clothing should suit your trip. Carry a towel to dry yourself up, carry another pair of clothes just to ensure that you are in dry clothes when you head back home.
You will need pants as they offer protection better than a pair of shorts especially from biting insects. You may also need waders if you plan to go into the water. It is also advisable to carry a first aid kit just in case you have minor injuries. Also carry a map especially if you are not well versed in the area and do not forget your fishing license just to be on the right side of the law. If you are fishing from a boat then of course you will want the best fishing boat, fish finder GPS combo to navigate and locate schools of fish.
As we say fishing is for fun but at the same time we encourage to take the SAFETY MEASURES while fishing. Please don't turn your fun time into a NIGHTMARE!!
Fishing Tackle – Enhance Your Favorite Past Time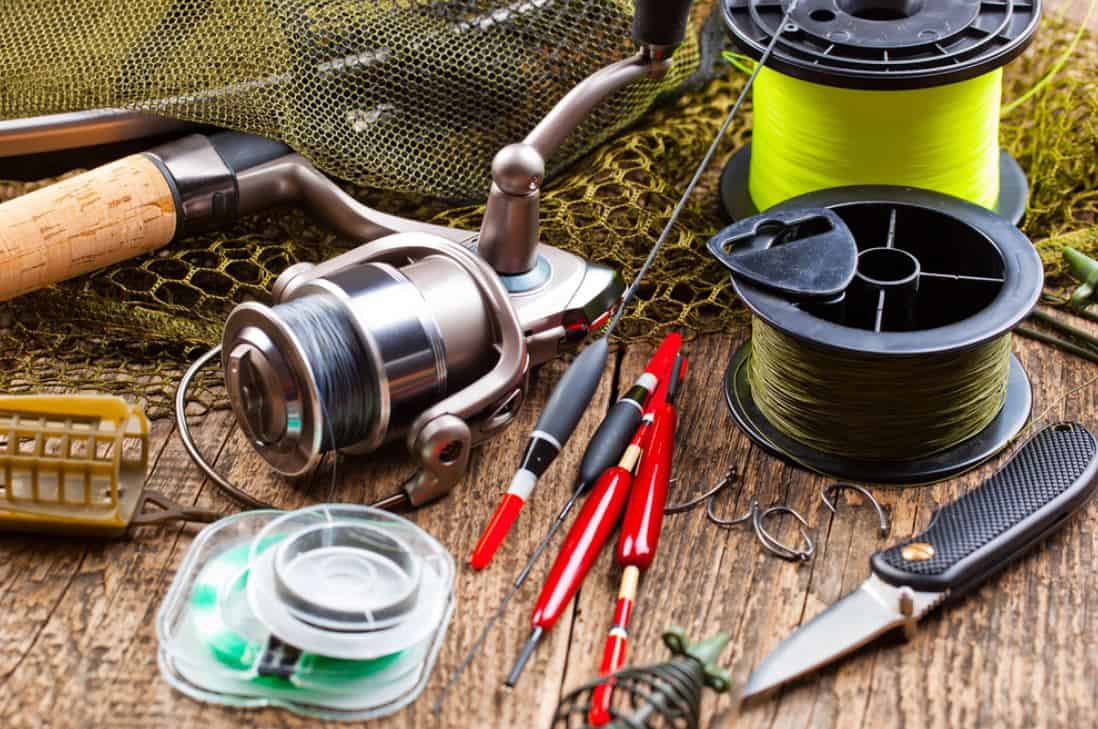 Fishing has become one of the most famous favorite past time all over the globe. From being just entrepreneurial activity, many have been much interested in fishing as a sport or a hobby. This outdoor activity requires not only fishing skills and knowledge, but as well as specified and modified fishing equipment. These devices are more likely called fishing tackles by most specialists and expert in this field. Either you are amateur or an expert fisherman, you would definitely find it much easier to catch with the aid of these equipment.
The first thing to know about fishing tackles is that, they come in different and wind ranging choices. They vary in size, color, shape, weight, and specifications. The basic common tackles include rods and reels, lines, harpoons, bait, lures, nets and trawls serving for several needs and helping all sorts of fishing modes. Moreover, those materials which are situated end of the line is called terminal tackles like hooks, swivels, sinkers, leaders, and snaps.
Leading brands of fishing tackles like Preston, Okuma, Fox, Svendsen or Shimano baitrunner are known to be products of Europe and United Kingdom. America, on the other hand, also produces high quality kind of fishing tackles locally and internationally. However, fishing equipment quality is measure based not on the brand but the performance and durability it gives to any amateur or expert fishermen.
None the less, there are certain factors that any interested individual would consider in buying fishing tackle. This may include the season, target fish, price, location or destination, kind of water and so on. In addition, being well informed in this matter would be very useful that is why advanced researching on the internet can be very helpful. In this modern time, one click of the mouse away would give you pieces of information you would need to know about tackles. Otherwise, if you have plenty of time, you could also read articles from magazines or published book concerning this matter.
Wrap Up
This will somehow provide you knowledge on how to use and the specifications you would need to know about certain tackles. To sum up, fishing tackles are very useful equipment fishermen use to ease their fishing, whether for fun or entrepreneurial purposes. These equipment are available locally in any fish merchandise store. Though, in choosing, one should consider lots of factors.